BABY LILY
Lily's mom reached out wondering if it was too late for a newborn session since she was already 3 weeks old. NO! Never! It's ok to wait if that's what works for you and your family. Just make sure you do capture your little one and your family. That's what makes in-home sessions so wonderful...your home makes a beautiful backdrop, it's much more relaxing and it's special to have these memories to look back on for years to come.
Ok..just had to clear that up because I think sometimes parent's feel like they missed the boat and it's so not true.
Ramsey NJ Newborn Session
Is this living room not GORGEOUS?! I may have oohed and aahed a bit as I peeked around the house. I love the pop of pink against the all white living room. Little Lily was not interested in napping through our session and hey..that's ok! (that's another misconception about newborn sessions..that babies must be sleeping)
I love the images of her staring up at her mama and her big beautiful eyes exploring her new world.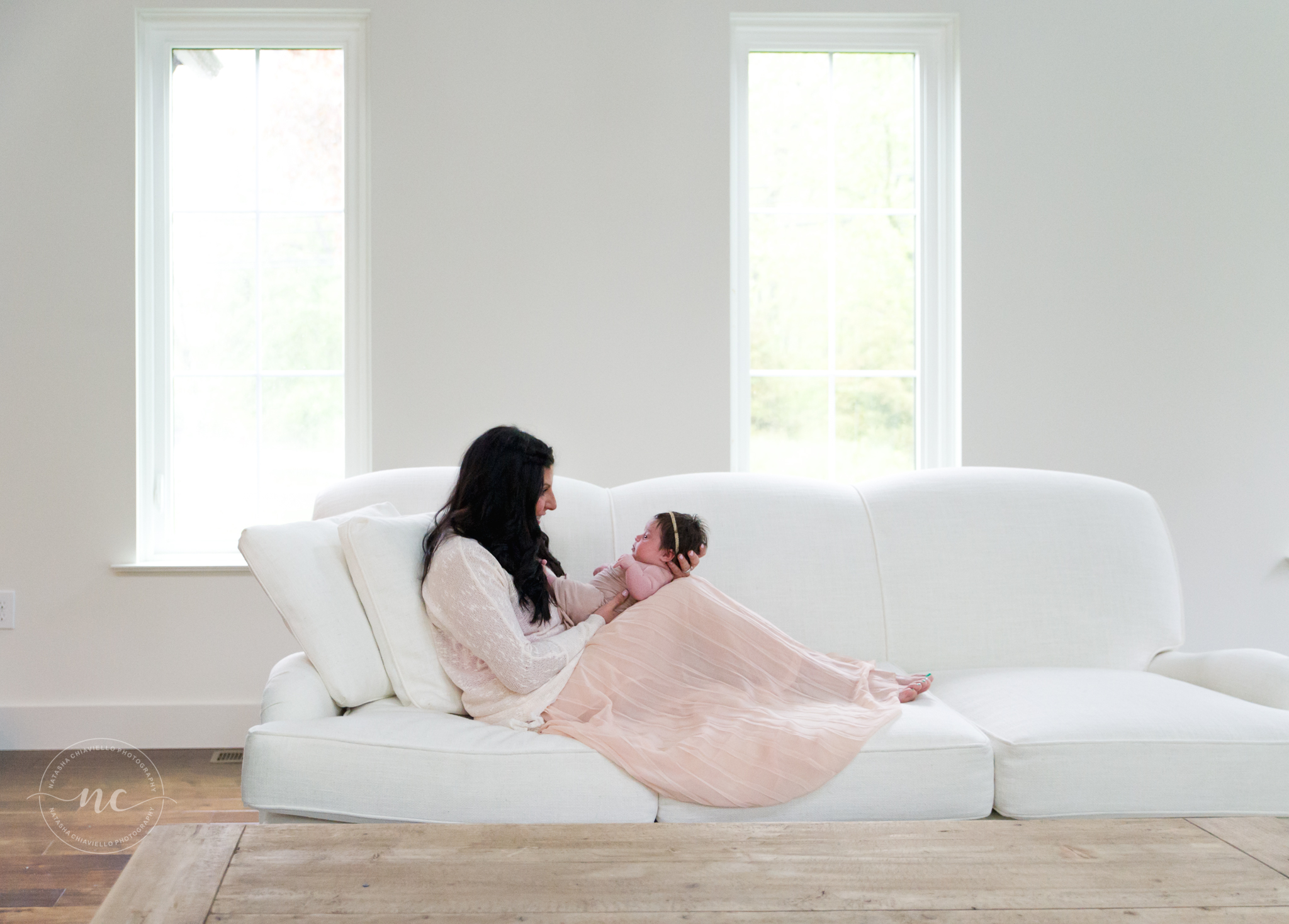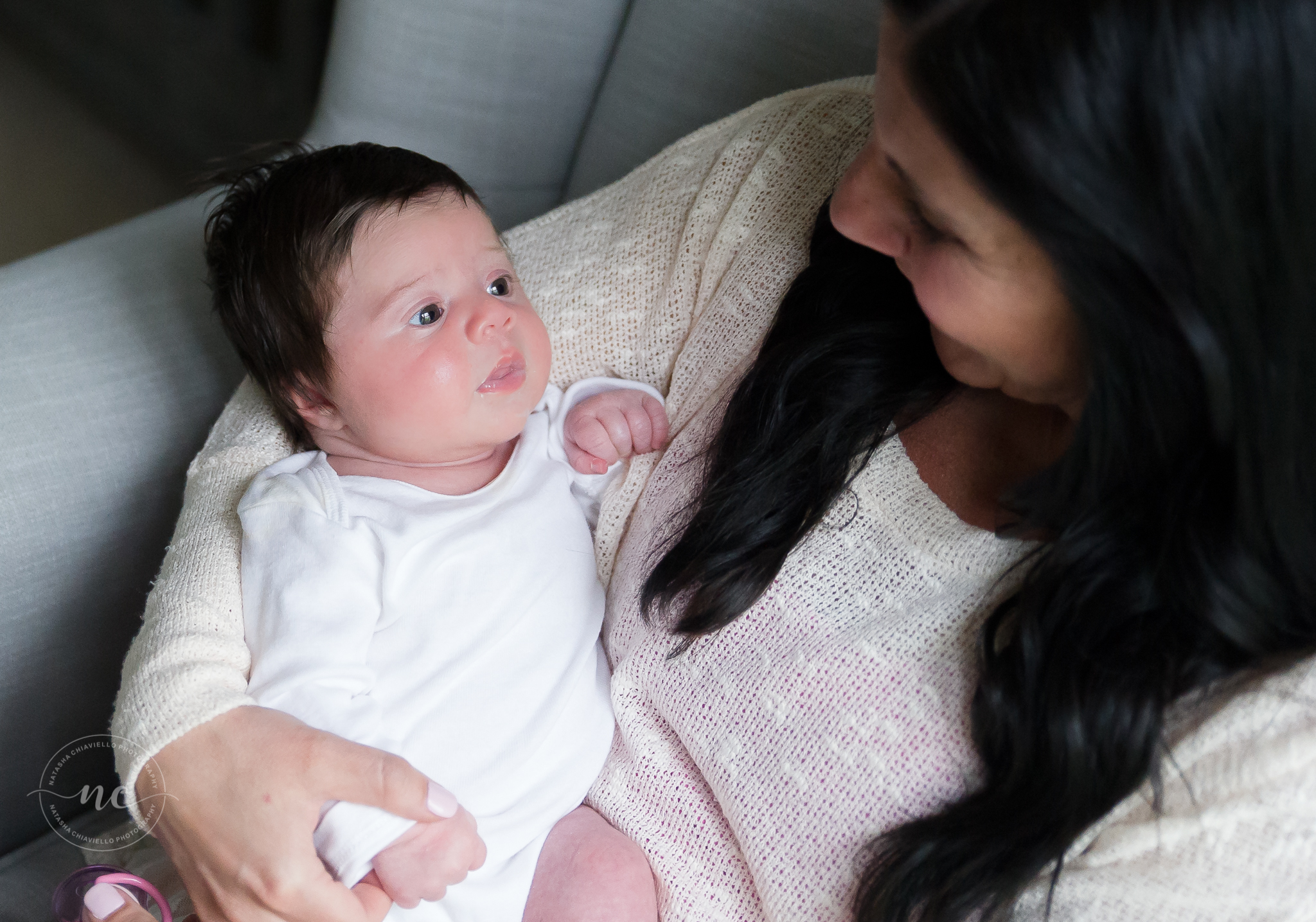 More and more, I am drawn to the lighter colors and neutrals for newborn sessions. And you can't go wrong with a white onesie. I don't think there is anything better than a newborn baby in a white onesie.